Members and Directors
The Trust Board has strategic oversight and ultimate responsibility for all of the management decisions within the Trust. The Board consists of up to nine Directors, six of whom are appointed by the Members. The Directors are appointed purely on a skills basis. The Board's key responsibilities are to ensure, through their governance structure and leadership teams, that the Trust is making proper and effective use of public funds and for the quality of provision. The Trust Board will meet as often as is necessary to carry out their duties, but at least five times per year with Board Committees meeting in addition to this.
We currently have vacancies on our Trust Board. If you are interested in becoming a Director or would like further information please contact our Governance Manager via MAToffice@deferrerstrust.com
Members
| | |
| --- | --- |
| Name | Appointed as |
| Kevin Gaunt | Member |
| James Tye | Member |
| Diocesan Corpeorate Member | Member |
| Fee Stagg | Chair of the Trust Board |
Directors
Fiona Stagg - Chair of the Trust Board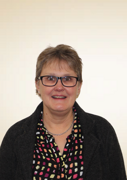 About Fee
Fee runs her own Governance consultancy and has been a Governor and Trustee since 2004 in a number of schools and academies.
Fee is also a Governance Professional and clerks for a range of schools across the country. Fee is a blogger on governance, conference speaker, a former Town Planner and is a Member and Fellow of the Royal Society of Arts.
John Fitchett - Vice Chair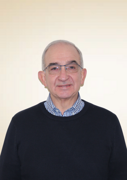 About John
John retired from Rolls Royce at the end of 2019 after 34 years. He has worked in their Civil Aerospace, Defence and Submarine sectors. During that time he held a number of senior management and executive positions, primarily in Strategic Procurement and Supply Chain Management.
Since leaving Rolls Royce, John has been appointed as a Director of the Manor Hall Academy Trust and is Chair of the Trust Board of Home-Start Staffordshire Moorlands.
John is a Fellow of the Chartered Institute of Procurement and Supply.
Keerthi Devendra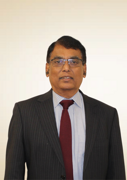 About Keerthi
Keerthi has worked in an academic environment as a Lecturer and Research Fellow. Following his academic career, Keerthi joined Rolls Royce and spent nearly 34 years at the forefront of developing and implementing aero engine technology. He had the opportunity to develop skills in scientific research, manufacturing technology, engineering design and development, leadership, project management, financial management and change management.
Keerthi is committed to using his skills, experience and knowledge and has previously served as a School Governor, taking the Vice Chair position, and has been a member of the Finance, Performance, Premises and Discipline Committees.
Peter Jenkins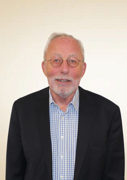 About Peter
Peter is a retired Chartered Accountant with experience in the professional accounting, commercial and local government sectors. The majority of Peter's working life has been in finance and general management roles working in the UK, Africa and Europe.
Since retirement Peter has become the Chair of a charity offering facilities for less fortunate children.
Richard Mayfield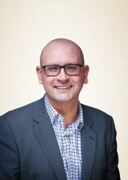 About Richard
Richard is a Chief Financial Officer for a Multi Academy Trust. Previously Richard was the Finance & Operations Director of a Staffordshire school where he was responsible for the strategic and operational financial management of the school, as well as leadership and management of all support functions over the last 12 years.
In addition to being a Chartered Management Accountant, Richard has a degree in Economics from Loughborough University. Richard has vast experience in operational and strategic business analysis, accountancy, management and leadership, gained over the last 23 years working for companies with multi-site operations in the manufacturing, retail, engineering and healthcare sectors. Outside of work Richard volunteers as the administrator for the junior section of his local cricket club where he also manages an under 13 and an under 11 side.
Sarah Meader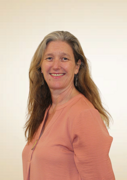 About Sarah
Sarah is the Senior Director of Human Resources for a Multi Academy Trust and is a Chartered Member of the Chartered Institute of Personnel and Development (MCIPD), with over 20 years' experience of working in Human Resources within the public sector, private sector and not for profit organisations.
Sarah is passionate about people and has experience in all HR disciplines. Through operating at an Executive level in large organisations, Sarah has a strong strategic understanding of HR and significant experience of working with Elected Members, Chief Executives and Trade Unions.
Sarah's areas of work include: Strategic HR and Policy Development; Organisational Development (including managing large and small restructures and redundancy programmes); Staff Engagement; Managing Absence; Employee Relations; Recruitment and Selection; Talent Management; Learning, Development and Coaching.
Finance, Audit and Risk (FAR) Committee
| | |
| --- | --- |
| Name | Appointed as |
| John Fitchett | Chair of Committee |
| Keerthi Devendra | Director |
| Peter Jenkins | Director |
| Fee Stagg | Director |
Standards Committee
| | |
| --- | --- |
| Name | Appointed as |
| Richard Mayfield | Chair of Committee |
| Keerthi Devendra | Director |
| Sarah Meader | Director |
| Fee Stagg | Director |
.
Resources Committee
.
| | |
| --- | --- |
| Name | Appointed as |
| John Fitchett | Chair of Committee |
| Richard Mayfield | Director |
| Sarah Meader | Director |
| Peter Jenkins | Director |